Project Green Vision
Change is unavoidable and is a law of nature
Read More...
Organic clothing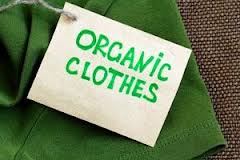 Organic clothing is clothing made from materials raised or grown in compliance with organic agricultural standards.[citation needed] Organic clothing may be composed of cotton, jute, silk, ramie, or wool Organic cotton is generally understood as cotton and is grown from non genetically modified plants, that is to be grown without the use of any synthetic agricultural chemicals such as fertilizers or pesticides. Its production also promotes and enhances biodiversity and biological cycles.
Eco-sportswear
From shoes to shirts and everything in between, Robert Phillips takes a closer look at the eco sports gear on offer
Football kit has traditionally been made from polyester; an entirely synthetic fabric made from chemicals found in petroleum via an energy-intensive and environmentally damaging process. Making the polyester fibres involves burning large quantities of crude oil, which releases harmful pollutants into the atmosphere such as volatile organic compounds (VOC's). The majority of football strips are still made from this material, often with a small amount of pesticide-treated cotton blended in. Happily, some clubs have opted for a more eco-friendly approach in recent years, using kit made from recycled plastic bottles. Dan Box has said, Nike has been making an effort in recent years to promote a greener lifestyle, particularly in the US. Shirts in the Considered Design range (www.nike.com) use up eight recycled bottles each, and Inter Milan, FC Porto and Arsenal (pictured bottom right) all wear them. There are also numerous brands out that make eco-friendly alternatives to general sportswear.
Sustainable clothing
Sustainable clothing refers to fabrics derived from eco-friendly resources, such as sustainably grown fiber crops or recycled materials. It also refers to how these fabrics are made. Sustainable clothing has expanded towards (1) reducing the amount of clothing discarded to landfills, and (2) decreasing the environmental impact of agro-chemicals in producing conventional fiber crops (e.g. cotton). Under the accordance of sustainability, recycled clothing upholds the principle of the "Three R's of the Environment": Reduce, Reuse, and Recycle, as well as the "Three Legs of Sustainability": Economics, Ecology, and Social Equity. Sustainable Clothing will provide a new market for additional job opportunities, continuous net flow of money in the economy, and the reduction of raw materials and virgin resources. Source reduction or reducing the use of raw materials and virgin resources can ultimately reduce carbon emissions during the manufacturing process as well as the resources and carbon emissions that are related to the transportation process. This also prevents the unsustainable usage of extracting materials from the Earth by making use of what has already been used (i.e. recycling).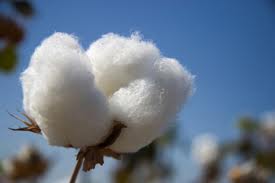 Organic Cotton
Cotton covers 55% of the world's cultivated land yet uses 75% of the world's insecticides, more than any other single major crop. Other environmental consequences of the elevated use of chemicals in the non organic cotton growing methods consist of: High levels of agrochemicals are used in the production of non-organic, conventional cotton. Cotton production uses more chemicals per unit area than any other crop and accounts in total for 10-16% of the world's pesticides (including herbicides, insecticides, and defoliants) Chemicals used in the processing of cotton pollute the air and surface waters.